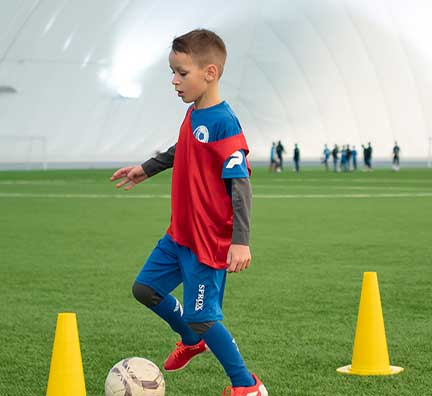 Our primary curriculum puts an emphasis on English, Mathematics and Science, through a primary framework that provides a broad, balanced and robust education for students at the beginning of their schooling before progressing through the Cambridge Pathway.
An Introduction to Cambridge
Regent's Cambridge primary framework accords plenty of opportunities to develop creativity, expression and personal wellbeing in a variety of ways, encouraging learners to understand their own culture, community and identity within a wider world as they develop into lifelong learners. 
Teachers will continually assess children's learning and progression throughout the academic year through regular  internal assessments in Year 6. The Cambridge Primary curriculum lays an effective foundation preparing learners to progress seamlessly into Cambridge Secondary and beyond.
A balanced and enriched early years programme for learners aged 4 to 6 years, uniquely designed to offer a blended learning environment that ensures a pathway of continuum learning to the next level – Key Stage 2.
Typically for 7 to 11-year-olds, provides a strong foundation for students before progressing through the Cambridge Pathway. Learners continue on the educational journey from Key Stage 1, setting out what they should be able to do at each stage of their primary schooling.
Building Communication Confidence With CPS
Implementation of Communication and Public Speaking (CPS) is a unique subject offered at Regent International Schools. It is designed to equip students with the necessary skills and confidence to communicate effectively in various situations. CPS provides students with actual experience of speaking in front of small or large groups, learning to effectively communicate their message by using the correct tone, maintaining eye contact and taking their audience into consideration. CPS emphasises the importance of clear and confident communication and provides students with tools and techniques necessary to succeed in public speaking. With this programme, Regent International School helps the students develop skills necessary for success in their future careers and personal lives. 
We are proud to be considered the best international school in Malaysia and believe in the Cambridge Primary education experience. By identifying individual strengths and weaknesses, this programme supports learning and creates a foundation that can be built upon in Cambridge Secondary 1 and beyond.
English Language and Communication
Geography
Physical Education
Art and Design
Communication & Public Speaking (CPS)
Mathematics
History
Music
Personal, Social & Health Education (PSHE)
Science
Malay
Information, and Communication & Technology (ICT)
Mandarin/Tamil
Interested to learn more about our campuses? Book a school tour with us!